Mary Grace Duffy




Founding Partner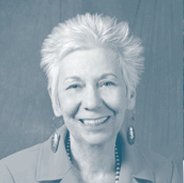 Mary Grace Duffy is a skilled, experienced manager and consultant who specializes in working within changing, complex environments and in managing "turn-around" situations. Mary Grace was formerly the Director of Employment and Training for Harvard University. In that role, she supervised senior managers responsible for all centrally delivered permanent and temporary employment, customized and open enrollment training, organizational consulting, career development, tuition reimbursement and employee assistance services.
As a consultant, she has worked with presidents, deans, department chairs, boards of directors and senior managers to help them identify and achieve strategic goals. Her strengths include the ability to quickly and comprehensively assess organizational strengths and weaknesses, to work with leaders and senior managers to increase personal and organizational effectiveness and to move complex projects through completion. Mary Grace has a particular interest in strengthening the performance and management capacity of nonprofit CEOs. Since 2008, she has overseen the innovative Nonprofit CEO Leadership Program that is sponsored primarily by the Community Foundation of Tampa Bay and the Bank of America.
Mary Grace has served as the subject matter expert for the Harvard Business School Publishing Company's ManageMentor Project Management business guide. She was previously a faculty member in the MBA program at Simmons College and in the graduate management program at the Harvard Extension School. She holds a master's degree in communications research and a doctoral degree in organizational behavior from Boston University.
Debra DeMeis




Senior Associate
Debra DeMeis joined Cambridge Hill Partners as a Senior Associate after working in higher education for almost forty years. For the past twenty-five years, she served in senior administrative positions as dean of students at both Hobart and William Smith Colleges and Wellesley College. As a dean, her focus was on fostering women's development and building strong inclusive communities that were supportive and welcoming places for students to live and learn. Her goals were to break down silos that divided groups and to create a shared interest in and obligation to creating an inclusive campus climate.
Prior to serving in administrative positions, Debra was a professor of psychology at Hobart and William Colleges. In addition to her teaching, her research focused on women's development, particularly the transition to motherhood for professional women. She held a number of leadership roles at both the departmental and institutional level. She received her master's degree and doctorate in developmental psychology from West Virginia University.
Ed Hudner


Founding Partner
Ed Hudner has extensive experience working with organizations to develop strategic directions that engage stakeholders in meaningful ways and result in feasible plans. He works closely with leaders and senior managers to prepare organizations for strategic change. Ed has worked with higher educational institutions, secondary schools and a range of other types of nonprofits.
From 2012 – 2018, after one year as Interim Head of School, Ed became the Head of School for a pro bono client, Mother Caroline Academy (MCA) in Dorchester, Massachusetts. MCA is a tuition free, independent school, for girls in grades 4-8, serving Boston families with limited resources. The mission is to prepare each student for success in competitive secondary schools and colleges. During his tenure at MCA, Ed oversaw a shift from volunteer teachers to a professional teaching model, investments in the academic program resulting in markedly high school placements, and the addition of a fourth grade.
Prior to Cambridge Hill Partners, Ed was Assistant Director of Training and Development at Harvard University. While at Harvard, he provided management consulting services to Harvard's college, professional schools and affiliated business units. Within the corporate sector, he has consulted to Fortune 100 companies in the areas of strategic innovation and new product development. Ed's career also includes line management responsibility for sales and marketing within the high technology. He holds a BA from Boston College and an M.B.A. from Boston University.
Janet Baker has more than 30 years of experience in helping organizations to manage change. Whether as a senior manager, small business owner or management consultant and executive recruiter to non-profit organizations, Janet excels at researching effective practices that can add insight into solving client's challenges and putting in place processes that help to solve complex problems. As a management consultant, her past clients include large health care organizations, colleges and universities, independent schools and community based not-for profits.
Janet has been an integral part of teams developing organization-wide strategic plans, diversity and inclusion strategic plans, recruiting for senior level non-profit positions, and undertaking organization redesign projects. Prior to consulting, Janet served in progressively responsible public sector positions including Deputy Administrative Manager of a large public works project, where she oversaw job training programs for women, minorities and economically disadvantaged individuals. Janet holds a BA from Connecticut College and an MBA from Simmons School of Management.
Frances McLaughlin


Associate
Frances McLaughlin is a dynamic executive with extensive experience leading and growing entrepreneurial non-profit, philanthropic, and for-profit organizations, primarily in the education sector. Since 2017 Frances has worked as an independent consultant and coach. Her clients include Asante Africa Foundation, Carnegie Corporation, Equal Opportunity Schools, the Ford Foundation, Pahara Institute, StriveTogether, and Wildflower Foundation.

From 2009 through early 2017, Frances was the Chief Operating Officer and then President of Education Pioneers where she was responsible for developing the team and implementing the organization's strategy, expanding the organization's geographic footprint and impact. Prior to joining Education Pioneers, Frances was a senior director at The Broad Foundation, a Los Angeles-based venture philanthropy, where she was responsible for the foundation's investments in organizations that build leadership capacity in public education.
Frances previously served as executive vice president of the Council on International Educational Exchange (CIEE), a nonprofit organization and market leader in the fields of study abroad and international student exchange. Over the course of her 10 years at CIEE, she served as Chief Operating Officer of the organization's largest division, managing operations in Asia, Australia, Europe, and the United States. Prior to CIEE, Frances was the director of North American marketing and sales for EF International Language Schools and worked as a regional director at Teach For America.
Over the past 10 years, she has served in an advisory capacity to Bellwether Education Partners, Ed Fuel, FSG, HadaNou Collective, Mass Insight, and Project Basta. Her past volunteer board service includes the Waring School, the First Religious Society (UU), School Leaders Network, KIPP: Massachusetts, and CSIET.
Jane Tuohy




Founding Partner
Jane Tuohy has led the firm's practice in diversity and inclusion since the firm was launched in 1996. Working primarily in the nonprofit sector with a focus on higher education and academic health center, Jane and her team have partnered with diverse and complex institutions helping them map a course towards a more inclusive and equitable organization. She is a frequent speaker on these topics at professional conferences.
Jane was certified as an instructor in Emotional Intelligence in 2008 at the Yale Center for Emotional Intelligence. She served as an instructor at the Yale Center for Learning and Organizational Development from 2001 to 2011. She was certified as an executive coach through New Ventures West in 2007. Jane has been a thought leader and innovator and advanced the practice of group coaching.
Today Jane is an advisor to the Board of Africa Asante Foundation, a coach member of The Gratitude Network and in that capacity coaches CEO social entrepreneurs internationally. She also serves as a Board member of the New England Women's Leadership Institute. She consults with non-profit Boards on issues of Gender dynamics and advancing the cultural diversity and competencies. She also coaches Chief Diversity Officers, bringing together her professional passions of diversity, equity and inclusion and leadership coaching.
Prior to Cambridge Hill, Jane was the Assistant Director for Employment and Training at Harvard University where she was one of the first co-chairs of the Institute at Harvard for Diversity and Inclusion. Jane is also Director Emeritus of Integral Coaches of New England and serves on the Board of the Women's Leadership Institute of New England. She has been on the adjunct faculty at Cambridge College. Jane holds a BA from Manhattanville College.
Jenn Desjarlais




Principal
Jennifer Desjarlais is a Principal with Cambridge Hill Partners. Prior to joining Cambridge Hill, Jenn was an executive search consultant in Witt/Kieffer's Education practice where she worked on leadership searches across all academic areas. Until 2015, Jenn spent many years as Dean of Admission and Financial Aid at Wellesley College in Wellesley, Massachusetts. As a member of the president's senior staff, she advised on issues of policy and strategy related to outreach, admission and financial aid. Jenn was responsible for developing a new division of consisting of 33 staff members to oversee all enrollment functions including admissions and student financial services. Jenn launched a number of new enrollment initiatives resulting in more than a 60 percent increase in applications, measurable improvements in student diversity, and $54 million in need-based financial aid supported by institutional grant dollars. Prior to Wellesley, Jennifer held admission leadership positions at Smith College and Simmons College.
Jenn has served on the Board of the Common App, a nonprofit promoting equitable college application practices. She has also been a faculty member for the Harvard Summer Institute on College Admission, and chair of the SAT Advisory Committee of the College Board. Jenn has a BA from Simmons College and a M.Ed. from the University of Vermont.
Wilbur Herrington


Senior Associate
Wilbur Herrington is a Senior Associate with Cambridge Hill Partners. He has been consulting to organizations for the over 20 years with a particular focus on designing and facilitating diversity related workshops. These workshops cater to the needs of departments, diversity councils, employee resource groups, and intact teams at all levels within the institution.
Working with senior managers within the corporate and nonprofit sectors, his organizational development consulting focuses on the integration of diversity and inclusion practices in all aspects of an organization. Wilbur has also conducted large-scale system change initiatives designed to align organizational strategies with the needs and interests of various constituent stakeholder groups.
Wilbur has worked with colleges and universities such as Rhode Island School of Design, Tarrant Community College, CUNY, Harvard University and Yale University as well as a range of other nonprofits. Wilbur is also a certified New Ventures West Integral Coach. Wilbur has BA from Tufts University.
Evelyne Martial


Associate
Evelyne Marital is an Associate with Cambridge Hill Partners. Building on her experience as an attorney, Evelyne has worked with nonprofit organizations and government agencies on a range of diversity and equity issues. She brings experience and expertise in helping organizations engage in dialogues around race, ethnicity and class. Most recently she has worked with secondary schools to develop a shared understanding of how young adults experience "gender" in ways that embrace the experience of individuals and result in shifts in educational practices.
Evelyne's experience includes serving as a diversity consultant for the Massachusetts Department of Transportation during which she worked with managers to develop their understanding of recruiting, supporting and retaining a diverse workforce. For many years Evelyne worked a legal aid attorney, an assistant city prosecutor and a municipal city investigator in Cincinnati. Evelyne has served on the Boards of several nonprofits including Brookview House, a transitional housing program for women and children, Advocates for Youth Education, a foundation that provides college scholarships, and Black Lawyers of Cincinnati, an organization that provides law school scholarships. Evelyne holds a BA in Economics from Fordham University, a JD from University of Cincinnati, a Master of Arts from Villanova and a Masters in Gender and Cultural Studies form Simmons University.
Liza Cariaga-Lo


Senior Advisor
Liza Cariaga-Lo is the CEO, President and Founder of the LCLO Group, a higher education and workforce development consulting firm. The LCLO Group operates collaboratively with public-private partnerships to develop and implement solutions designed to achieve more equitable workforce development, talent cultivation and training opportunities within Southeast Asia's emerging regional economies.
Prior to founding the LCLO Group, Liza served as the Vice President for Academic Development, Diversity and Inclusion at Brown University from 2012-2017. From 2007 through 2012 Liza was the Associate Provost for Faculty Development and Diversity at Harvard University. Liza also served as Associate Dean of Yale Graduate School for 2002 through 2007. She has created a network of outstanding scholars, researchers and teachers from Brown, Harvard and Yale who are now colleagues as part of the LCLO Group. Liza received her master's and doctorate in Education and Developmental Psychology from Harvard University.
Lisa advises higher education leaders on approaches to organizational development, faculty development and institutional change with diversity, equity and inclusion at the center. She is a senior advisor at Cambridge Hill Partners, Inc.